FOR ALL YOUR WORD PROCESSING NEEDS EMAIL INFO@YOURPA.CO.UK
Along with being market research transcription specialists, we can transcribe manuscript, medico-legal reports, dissertations, mail merge, spreadsheets, data entry, presentations, etc. If it needs typing we can do it! We work with local businesses to offer a virtual secretarial service for those who are either overloaded with work or are unable to justify employing a full or part-time secretary.
We can accept work on a regular or ad hoc basis, therefore you only pay for your administration needs as and when you need them. This is crucially cost-effective to yourselves, cutting out holiday pay, sickness, maternity benefits, unreliable temping agencies and all those regulations you battle with on a day-to-day basis! Digital dictation can be electronically transferred from anywhere around the world to us in seconds and your completed transcription will be returned to you the same way.
MEET SARAH - YOUR VIRTUAL ASSISTANT

I am an experienced Personal Assistant, starting my career over 30 years ago as an audio typist in a Surveyor's Department at the Commercial Union Assurance, now known as Aviva. In this role my typing speed and accuracy levels were developed to the highest standard. I survived several mergers, continuing to work within the same company in secretarial and admin roles where my organisational skills were of great benefit, my final role being PA to a Director. With a young daughter, at the age of 30 I left the company, relocated to Sussex and became self employed so that I could enjoy being a full time Mum but still continue to work. Many years later, my daughter is now 21 and Your PA is still thriving! When I'm not in my office, I can be found practicing yoga and enjoying the beautiful Sussex countryside.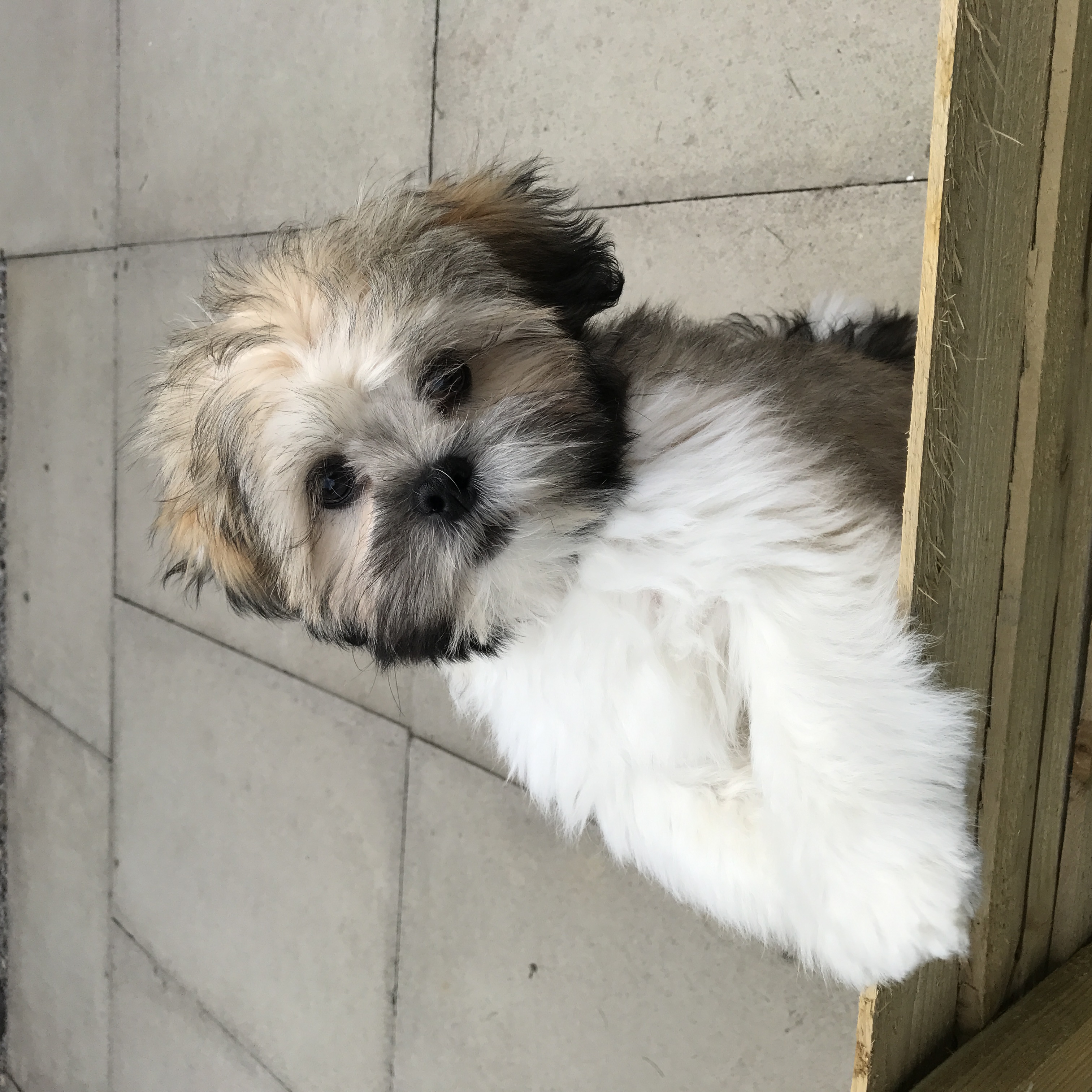 Also joining us in the office is Bhalu the Lhasa Apso! Don't be fooled by the cute face - Lhasas were originally bred as watchdogs and Bhalu takes his duties very seriously, guarding the office fiercely. He believes he is the Data Protection Officer!